Close
EUROPAN 10, El Hierro, in cooperation with Elisabeth Koller & Tobias Brown [2009]

A project for Valverde, El Hierro, Spain
The project aimes for the integration of natural and cultural ressources into a man made land culminating in the very specific functioning of an architectural typology. As the smallest unit and basis of a bigger entity this typology will reflect the complex processes of the whole settlement.
The examination on a historical typology would be the inital point for the proposed project. The spirit of these houses was strongly defined by the sophisticated allocation of uses. This typology allows a reaction on changing familiy structures, a combination of living and working in a well-balanced way and also shows a clearly defined hierarchy of public and private spaces.
As a very specific regional element appears the additional space connected to the main building but differing in function and use (crop storage, livestock breeding, workshop) Although this is an 'old' system it seems, to fulfill more than ever what modern living calls for.
By developing a typology that is leaning on this historical model, the project "elective affinities" is trying to go for a reinterpretation of this additional space and transform it to an "Add-On" that brings in not only a socio-economic layer but also goes for the processing of local resources by absorbing local know-how and assisting key sectors as for example research on and application of renewable energy sources.
What – in the historic example – was maybe an elitist concept for a mainly bourgeois living on a manor will still work in a reduced way:  this typology can be transferred to a social dwelling project and also find an answer to the given questions. Our new dwelling tries not only to inhabit the given area but also – in the sense of the Latin 'colere' – to cultivate, frequent, practice, tend, guard and respect it.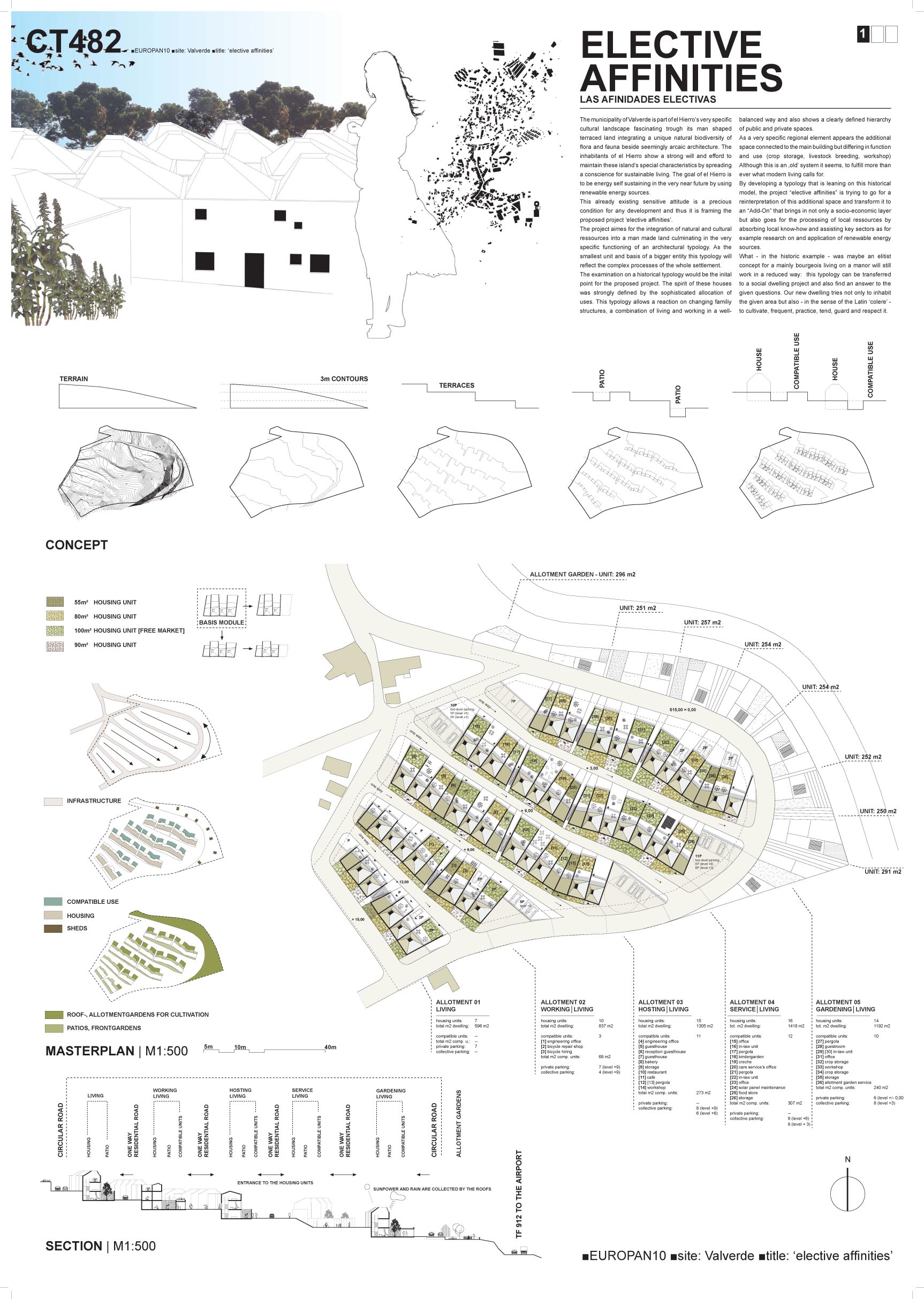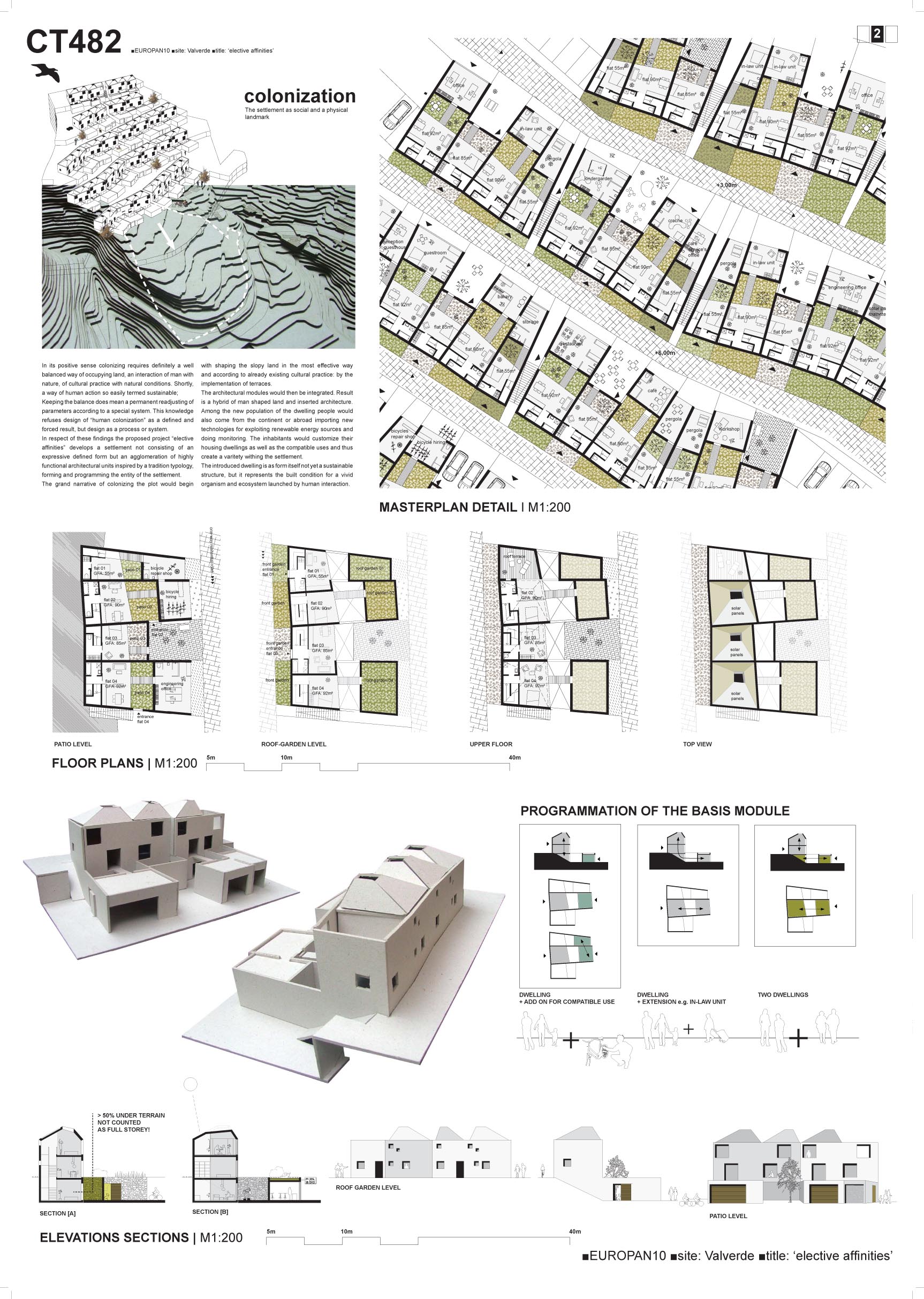 Team: Christina Kimmerle, Elisabeth Koller, Tobias Brown